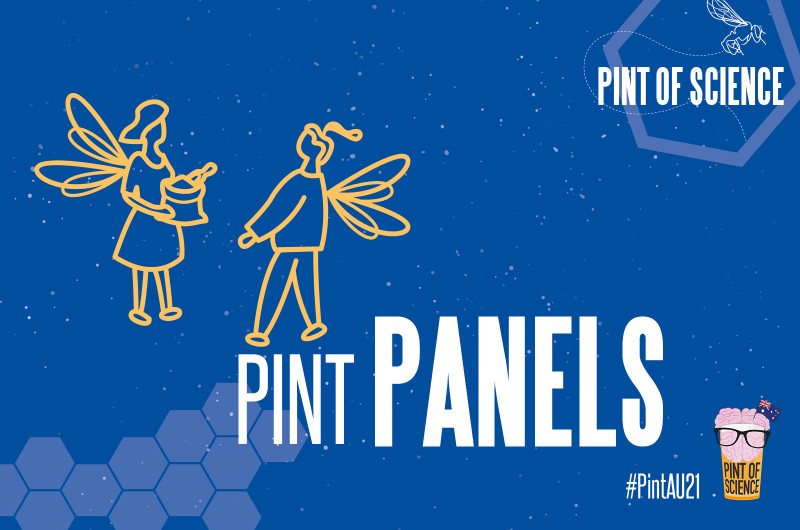 Get your Pint of Science fix from the comfort of home!
This year, we've moved the talks you know and love online, so you can watch the speakers from the pub you've been to most this year: your living room. Join us for six moderated panel discussions where we'll hear from researchers across the country. Topics range from immunology to astrophysics to psychology to climate change.
What's happening when?
Each event will feature at least three speakers and a live question and answer session with you.
Getting involved
Registrations are now open! While tickets are available for free, we encourage you to consider your own circumstances and if you have the resource, to make a donation of $10 to match what would be a normal Pint ticket if we were in live venues.
Registering will ensure that you receive event reminders and the direct streaming links direct to your inbox. During the live stream, you can submit your questions in the chat on YouTube* or post them on our Twitter or Facebook using #PintAU21.
Make sure you subscribe to our YouTube channel and follow us on Twitter, Instagram and Facebook for all #PintAU21 updates.
*To submit your question on the YouTube chat during the live stream, you will need to be signed in with a Google account.
Back to the full program of events