Pint of Science Australia delivers science engagement, primarily through a national festival, that builds the Australian public's appreciation of science, contributes positively to combat inequity and negative stereotypes with the Australian science sector, establishes and supports cross-discipline collaborations, and celebrates and champions excellence in the Australian science and science engagement sectors.
From the directors
As a community, it is so important to have an appreciation of science to better our future. But how can you engage with something if it's locked away in a lab? This is what drives us to do more.
It has been awe-inspiring to see Pint of Science grow and mature over the last few years. Not only has the festival tripled in size in just three years, we've also built a community of passionate and science-interested people who come together in an annual celebration of Australian science research.
We're thrilled by the eagerness of our speakers wanting to share their research and the enthusiasm that our partners have for building a more diverse STEM sector. Their support for science outreach is truly inspirational.
Of course, all of this wouldn't be possible without our volunteers. Countless late nights, weekends, and lunch-breaks; it is their dedication that makes this festival what it is. Many join us with little event experience and it is an exciting journey to travel with them as they build their skills and confidence to run their own Pint of Science events.
We hope you enjoy the #PintAU19 festival.
Jirana and Tom
Program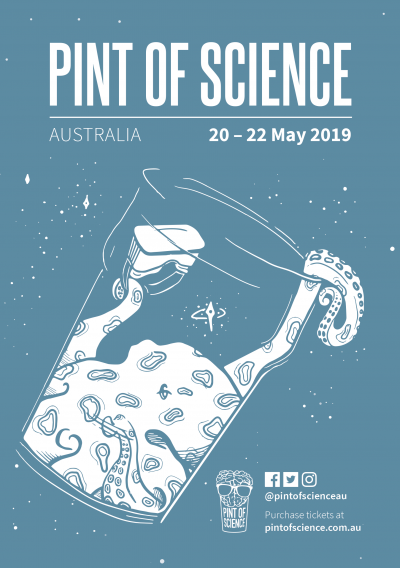 Preview the full program here. Nb. PDF Flip Books are hosted by Jin-oh Choi, Co-CEO.