Pint of Science Australia delivers science engagement, primarily through a national festival, that builds the Australian public's appreciation of science, contributes positively to combat inequity and negative stereotypes with the Australian science sector, establishes and supports cross-discipline collaborations, and celebrates and champions excellence in the Australian science and science engagement sectors.
From the directors
After two years of being able to enjoy Pint of Science in your comfy loungeroom, we're stoked to welcome you back to your local pub. So, we say a heartfelt thank you for joining us for the 2022 festival.
The brilliant thing about Pint of Science is that everyone learns from the events - the attendees learn about current research, the speakers gain experience in presenting their research, the local volunteers meet like-minded people and have fun organising events, and the national volunteers gain experience about how a not for profit works behind the scenes to facilitate a banger of a festival. It's such a pleasure seeing people grow throughout the journey each year.
It is our first festival since stepping into the Co-CEO shoes, and it's been quite an adventure. We can't express enough thanks to our incredible volunteers who have committed many hours to compiling this festival. We are constantly blown away by the skills people have, and the passion people bring to the table. This thank you goes out to 38 National volunteers, over 100 event volunteers, and of course to our over 120 speakers too.
We hope you enjoy the festival as much as we enjoyed bringing it to you.
Cheers,
Jin-oh and Chanel
Program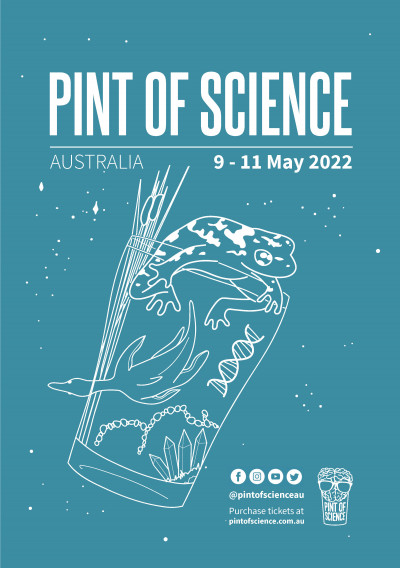 Preview the full program here. Nb. PDF Flip Books are hosted by Jin-oh Choi, Co-CEO.