#PintAUOnline
While we had to cancel the #PintAU20 festival, we have been able to pull together a short program of online activity. Check it out at pintofscience.com.au/online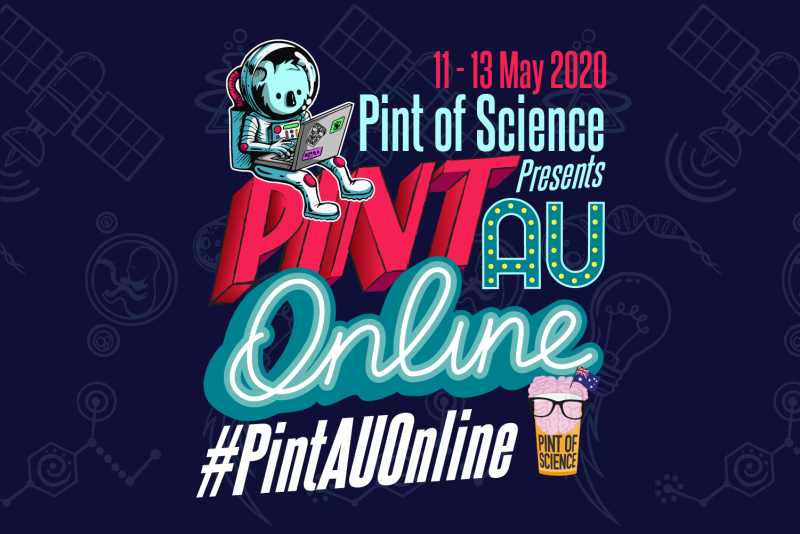 Want more Pint in your life? Subscribe to the mailing list - and grab your 2019 merch here.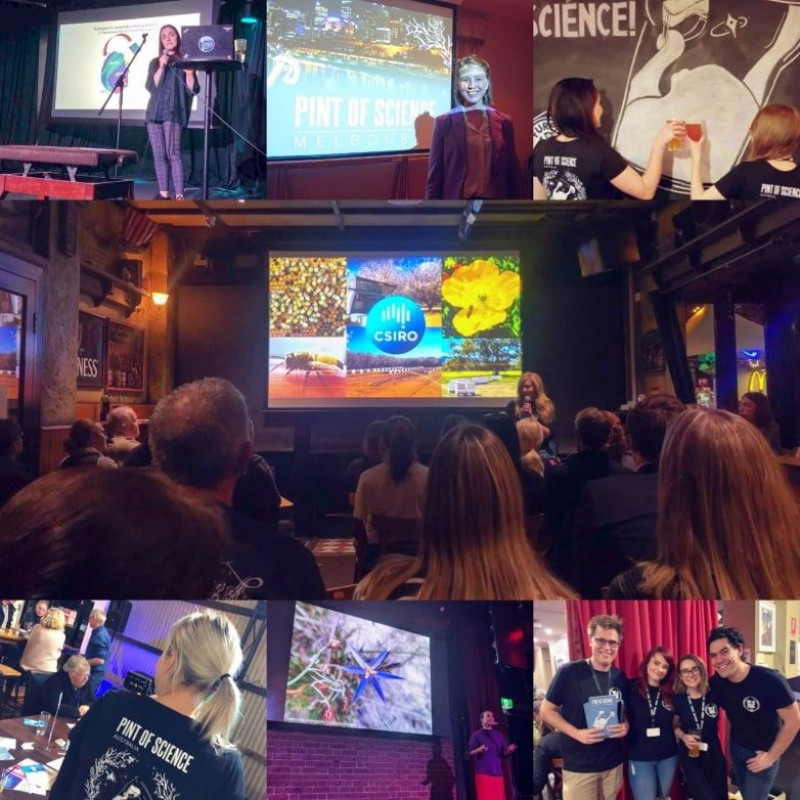 If you didn't get a chance to provide us with feedback on the nights - here's a link to our online form.
Follow our Facebook, Twitter and Instagram accounts, and sign up for our mailing list below for updates.
Out of the lab and into the local
Pint of Science Australia runs events to bring researchers across all fields of science, technology, engineering, mathematics and medicine to share their recent discoveries with the local community.
You don't need any science background to attend a #PintAU event. It's an opportunity to find out how research today is impacting our lives tomorrow, ask questions, and to meet some really inspiring people.
Each May, Pint of Science Australia holds events across the country as part of the broader international Pint of Science festival. Find out more about the Aussie crew on the Team page and where we are going on the About page.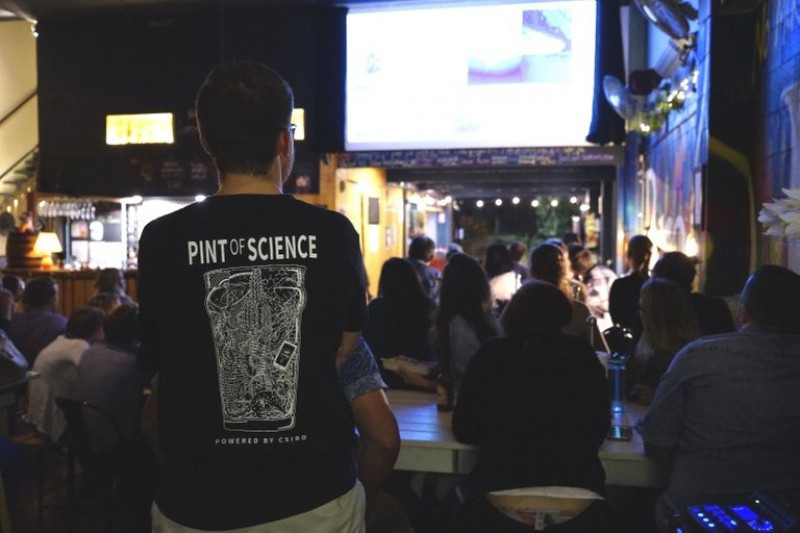 To keep up to date when tickets go on sale, or when we have a new event, sign up to our mailing list below.
Sign up to our mailing list