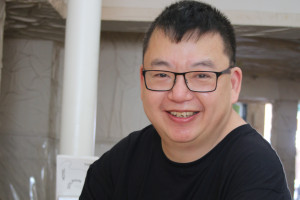 Jin-oh Choi
Co-Chief Executive Officer
Former President of the Launceston Skeptics, Former Vice-chair of the March for Science Australia and Lead Event Organiser for the March for Science Hobart & Launceston., and a science advocate who seeks to promote critical thinking and an understanding of the scientific method.
Maria Roitman
Co-Chief Executive Officer
I'm here to help make science accessible to the community in fun and interesting ways. My day job is in international research strategy where I foster global collaboration. I like working across academic, government, and NGO sectors, and am active in a silly amount of extracurriculars.
Emily Cameron
Festival Operations Manager
I'm a science communicator who is passionate about creating engaging experiences and fostering connections. With a diverse range of roles and experiences, I bring a unique perspective to my work.

Throughout my career, I have excelled in roles that require operational support, project management, …
Lisa Owens
Strategic Relationships Manager
I have always been enthusiastic about STEM even as a child. Graduating a chemical engineer, I have had a fortunate career managing innovative projects resulted from smart lateral thinking and to be able to promote continued research to challenge existing paradigms is exciting.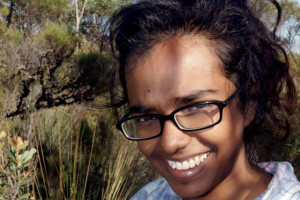 Priya
Merchandise and Logistics Manager
I love all things science, and am passionate about science more accessible to the public. In my day job, I enjoy working with data. I have a background in geology, ecology and science communication. I also love a good pint – making this the perfect place to be!
Talita Raglus
Communications Manager
As a current communications professional with a long history of working in events, I enjoy the journey of bringing people together for an event and am passionate about content creation advocating equitable and accessible STEM education. Outside of work, you'll find me seeking out the sun, book and c…
Zac Arkley-Smith
Media Manager
I love finding the weird and wonderful parts of science from present to past and pulling them up for the world to see. I work as a Graduate Environmental Scientist with Sydney Water, and in my free time, I'm a fiend for podcasts, audiobooks and The 1975's entire discography.
Ryan Hickmott
Assistant Media and Communications Manager
Hi! I'm Ryan and i'm a neuroscientist who has just spent the last four years growing mini brains in a dish! These mini brains - aka brain organoids - are amazing research tools that i've been using to research how the brain grows it's iconic wrinkly surface (all without the need for any animal testi…