Jin-oh Choi
Co-Chief Executive Officer
Former President of the Launceston Skeptics, Former Vice-chair of the March for Science Australia and Lead Event Organiser for the March for Science Hobart & Launceston., and a science advocate who seeks to promote critical thinking and an understanding of the scientific method.
Isabella Bower
Chief of Staff
I'm a PhD candidate at Deakin University exploring the intersection between the disciplines of architecture and neuroscience. I enjoy learning from different fields, helping form new collaborations and sharing in the excitement for communicating and celebrating the importance of research.
Chiara Bortolasci
Logistics & Merchandise Manager
I'm a pharmacist/stem cell researcher, dog lover and craft beer enthusiast. I love sharing our scientific world with the community. I have previous experience in the local team, looking forward now to contribute to the national team and learn a bit about what's happening around us.
Alayna Hansen
Digital Communications Manager
With a background in media and communications, I'm passionate about creating engaging content that makes science accessible, relatable and exciting for everyone. You'll often find me with a camera and microphone in hand, asking as many curious questions about science and research as possible!
Scarlett Howard
Media Manager
Scarlett has a PhD in bee training (yes, really). She pursues science communication alongside bee cognition, pollination, and conservation research. Scarlett is an advocate of effective science communication to make research more accessible. She has a dog and loves reading long fantasy series.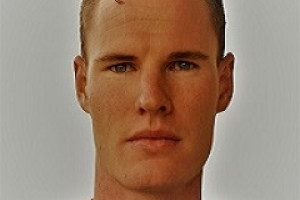 Hunter Lloyd
IT Manager
I'm a mechanical engineer with a thirst for science and beer!