Luke Whiley
Festival Operations Project Officer
Luke is a Senior Lecturer and biomedical researcher at Murdoch University in Perth. Luke's team research the reasons why some people may age healthily, whilst others experience cognitive decline and dementia. Outside of research Luke is a big sports fan and often running, cycling or playing cricket
Tyrone Humphries
Festival Operations Project Officer
I am a PhD Candidate with the Faculty of Medicine, UQ. I'm developing new Nuclear Magnetic Resonance techniques for the evaluation of kidney disease. I'm into rugby union, fishing and bbqing and love to chat about these and science over a pint of pale ale.
Clara Santilli
Communications Project Officer
I love the stories that science can tells us about ourselves and I've just finished my studies in archaeology. I'm looking forward to using science communication to reach out and hopefully excite people about science as much as it does me! I've also trained in English and sometimes moonlight as an a…
Mhairi Kerr
Strategy and Policy Project Officer
I'm a statistician in the field of pharmacoepidemiology. My passion lies in using data to tell a story and generate real-world evidence to guide informed decision-making processes.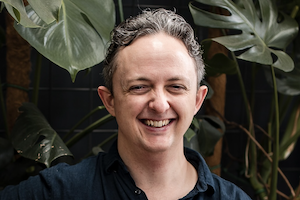 Jimmy Harden
IT Project Officer
Beer + Science? Genius!

I've been working in IT operations across a wide cross-section of organisations for over a decade. I hold qualifications in Creative Industries and IT, and have been involved in events management, managed a band and been a long-time musician.
Darren Rapsey
Festival Operations Project Officer
I'm here because I want to help people to experience that feeling of awe and wonder when we discover something new and deeply impactful. I hope to convince people that science is accessible to them, well worth their attention and the very best way to understand the world around them.
Jack Foster
Media Project Officer
It excites me that there is still so much that we don't know, and I make it my business to know, so I shall continue to ask question after question. When I'm not asking questions, you'll find me answering them at the Sydney Observatory or the Parkes Radio Telescope, Murriyang.