Jirana Boontanjai
Co-Chief Executive Officer
I am a science communicator, microbiologist, zoologist and event enthusiast! I have been with Pint of Science for the last 4 years and have played roles both within the local and national teams improving and encouraging the team. Here's to an even bigger festival this year!
Tom Carruthers
Co-Chief Executive Officer
I am a scientist, communicator and creative who spends most of my time finding ways to do all three at once! I hope to bring my event management and science communication experience to Pint of Science in Australia, to build a stronger, sustainable and impacting festival.
Jin-oh Choi
Director of ICT
Former President of the Launceston Skeptics, Former Vice-chair of the March for Science Australia and Lead Event Organiser for the March for Science Hobart & Launceston., and a science advocate who seeks to promote critical thinking and an understanding of the scientific method.
Danielle Asson
Senior Diversity, Equity and Inclusion Officer
I'm am a PhD student at JCU in Townsville, researching conservation planning on the Great Barrier Reef. I work closely with the Deaf community as well, and I want to improve access to science information and make science events accessible to everyone. I love science communication (and cats)!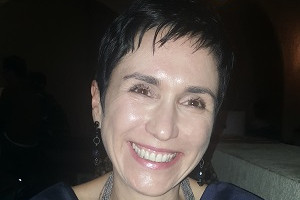 Tanya Unterberger
ICT Officer
I have a background in science and also an extensive IT experience. I am volunteering for the ICT team as I think that the more people we can get interested in science, the better place to live in we can build together.
James Thomas
ICT Officer
I have been an IT professional of some form for many years. I am a science enthusiast who gets excited by new tech and fresh ideas on how to approach and solve problems. I am a promoter of communicating scientific ideas and theories in easy bite-size ways (preferably with beer) .