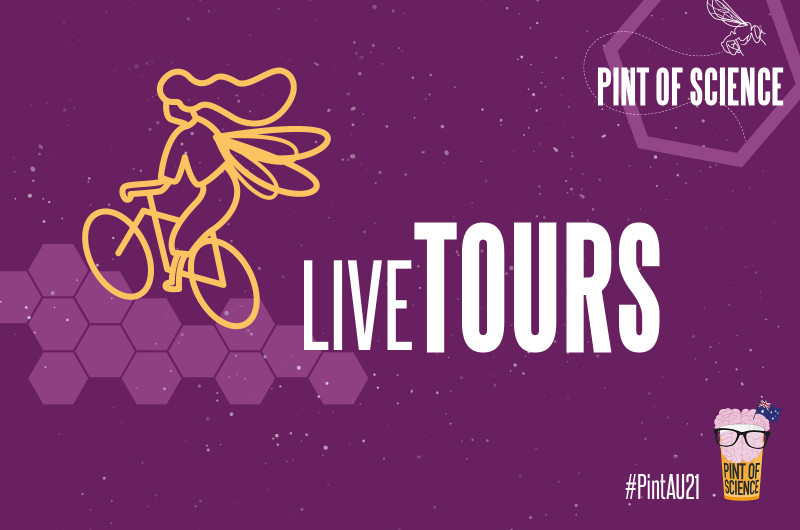 "What do scientists do on a daily basis?"
"Do they really use microscopes for everything?"
"How closely do real labs resemble the Batcave?"
If you've ever found yourself asking these questions, golly, do we have an event for you!
Join us from the comfort of your own home as we pull back the curtains on the secret lives of scientists.
On 18, 21, 25, and 28 May, we will follow three scientists as they reveal their world to us in exclusive live tours. Streaming live, our chat will be open for your questions about their workplace, research field and even their hobbies! You can also ask your questions on Twitter or Facebook during the stream using #PintAU21.
What's happening when?
The Australian Synchrotron with Dr Eleanor Campbell
Tuesday 18 May ~ 18:30 AEST | 18:00 ACST | 16:30 AWST
Getting involved
Registrations will soon be open to receive event reminders and streaming links direct to your inbox.
Make sure you subscribe to our YouTube channel and follow us on Twitter, Instagram and Facebook for all #PintAU21 updates.
Back to the full program of events