Noticed anything new about the ocean? How about jellyfish? Dive in for a bit of marine science and find out what's going on beneath the waves.
Jellyfish: The good, the bad and the beautiful
Jellyfish are some of the ocean's most spectacular animals, but they are poorly understood and often maligned. They are also ecologically important and beneficial to human health and society, so it's about time we paid them some R.E.S.P.E.C.T.

Professor Kylie Pitt is the Discipline Head of Marine Science at Griffith University and leads the Griffith Sea Jellies Research Laboratory, located within the new Sea Jellies Illuminated exhibit at Sea World.
Our changing oceans
Dr Serena Lee
(Research Fellow, Griffith University)
Interested in humpback whale behaviour? Tropical Cyclone storm surge inundation? Sea level rise? Meet a local oceanographer who has travelled the globe mapping, modelling and monitoring the ocean to reveal all sorts of important information.

Dr Serena Lee is a physical oceanographer and surfer. She researches ocean circulation using 3D computer models, satellite data, moored and drifting instruments, equipment deployed from research ships, and aerial drones. Her research takes her all over the world.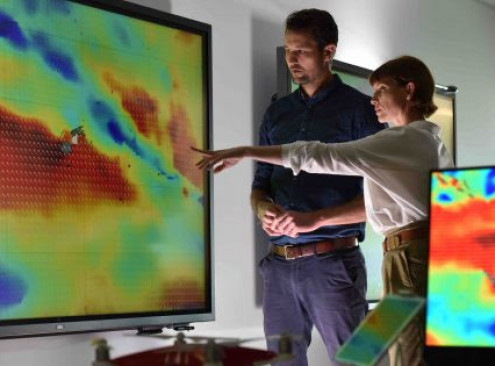 Other events in Currumbin RSL