Gabrielle Lebbink
Co-City Coordinator
I'm an ecologist who studies plant (often grass) invasions and their impact on the environment. I am a passionate science communicator who strives to make science accessible for all folk. I have two native leaf insects as pets and spend most of my spare time in nature, hiking, reading, surfing etc.
Tyrone Humphries
Co-City Coordinator
I'm a PhD candidate at the University of Queensland investigating the use of different magnetic resonance technologies for diagnosis and management of kidney disease. Outside of that, I love my rugby and fishing and am always keen for a chat about either. My go-to beer is a basic pale ale!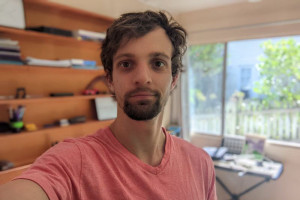 Ben Carew
Volunteer
I'm an honours student at UQ, researching dark matter and atomic physics. When I'm not doing that, I love performing science shows with the UQ Science Demo Troupe. There's nothing better than a solid nerd-out sesh and chatting science with some mates!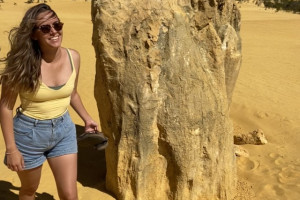 Carly Beggs
Volunteer
I'm a PhD candidate at UQ, investigating neonicotinoid (the bee killing pesticides) fate and behaviour in aquatic environments. Proud plant mother, wannabe science communicator, semi-responsible pint consumer, long time science lover, first time volunteer and arguably the funniest person I know.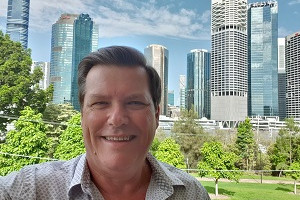 Daniel Westall
Volunteer
I was a medical physicist working in radiation and nuclear safety, with a passion for training as well as science. These days I am mostly painting watercolours and drinking craft beer in Brisbane and am really looking forward to facilitating some Pint of Science sessions after missing out in 2020.
Emily Vivian
Volunteer
I'm a Bachelor of Science / Bachelor of Arts student at the University of Queensland majoring in Biomedical Science, International Relations and Anthropology. I love engaging with science in its many forms, and am always keen to learn and share knowledge about our world and its universe.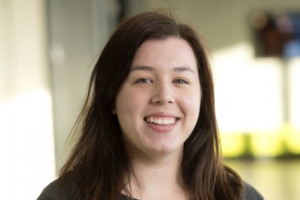 Kate Secombe
Volunteer
I am a postdoctoral research fellow at the University of Queensland, where I research how the gut microbiota affects the development of type 1 diabetes. I love learning about the new science happening around Australia!
Kempsy Ledger
Volunteer
I am an entomologist and work with Queensland Government's department of Agriculture and Fisheries. My favourite insect is a "stalk eyed-fly" (look it up!). I have a dog, enjoy crafting projects and a pint or two in my spare time. I am very colourful and tend to colour coordinate my life!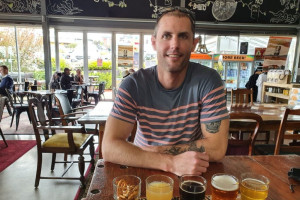 Matthew Yung
Volunteer
I work in IT and enjoy learning about pretty much anything that doesn't make sense to me, so science comes in handy for this. I like being active and enjoy travelling whilst enjoying many a pint along the way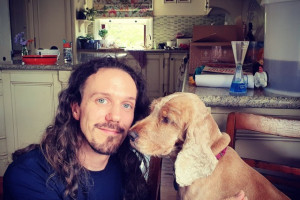 Nathan Eggins
Volunteer
"Nathan Eggins is the leading man behind CONSPIRACY OF ONE, a musical solo project which is a bit sciency and a bit funny.

With a quirky sense of humour, Nathan introduces listeners to new concepts and perspectives on science, psychology and skepticism.
It's music to get you thinking on your fe...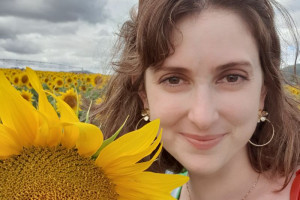 Rosanna Virzi
Volunteer
Here I am. I like colours that pop, music that bounces and photographs you can smell. I've spent my twenties shuffling and my thirties resting. I'm not able to knit the coral beds together with spawn and scuba but I can crochet some sealove with wool whenever needed.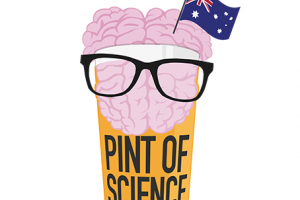 Rudi Falkenbach
Volunteer
I'm studying sustainability, but I'm also interested in dinosaurs and enjoy learning about science generally. In my spare time I like watching baseball, doing puzzles, and attempting to keep plants alive.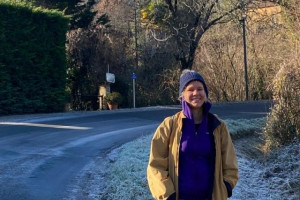 Sadie Jones
Volunteer
I'm a zoology graduate (although I make coffee for a living) who likes playing football, chatting to people and falling asleep on the couch with a book. If you see me at the festival, make sure you say hi!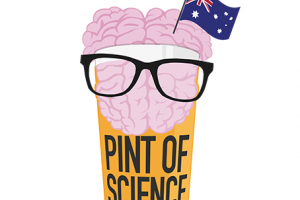 Christian Glass
Volunteer
I'm an Honours student at University of Queensland investigating the utility of cell culture models for personalised medicine in patients with renal cell carcinoma. Otherwise I'll be in the sun trying to keep active by hiking, playing beach volleyball, or surfing.