Come on a highly visual journey into one of the most beautiful places on earth. Descend into the beautiful waters of the coral reef as you explore the corals and how Nemo really does see Dory. Make sure you try the specially brewed Pint of Science festival beer by Newstead Brewing Co!
Of reefs and corals
Join us tonight for an immersive experience that will taking you deep into the world of coral. You'll get an insight into the adaptions and behaviours of corals and talk about issues facing our coral reefs.

Brett Lewis's award winning work has been viewed online over 15 million times, has been featured by <250 media outlets (Nat Geo and Scientific American) and in dozens of documentaries (BBC, PBS, ABC), educational programs and museums around the world.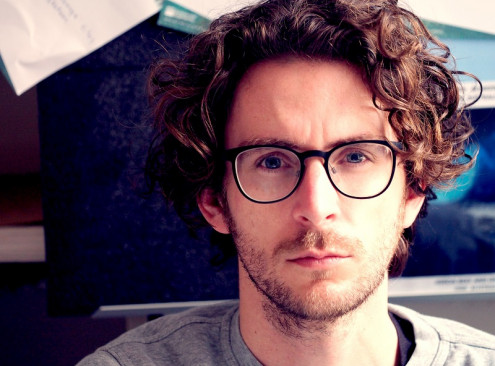 Seeing Nemo: Investigating clownfish vision
What do we know about the highly visual lives of reef fish? Can we find out more by using clownfish as a model reef fish to investigate the genetic-underpinning and behaviour of colour vision? Dive in to explore the answers to these colourful questions.

Laurie Mitchell is Kiwi-born and raised and graduated with a Masters from the University of Auckland. The bulk of his research is supported by an Australian Research Council Discovery grant and he is a recent recipient of an Ecological Society of Australia Holsworth research grant.