Has traveling to the moon or other planets ever intrigued you? With all the asteroids out in space what are the chances that we are in danger? Can we defend earth or must we escape?
What's up? CSIRO's space research program
Did you know that CSIRO was involved in Apollo 11? Find out more and hear about new space projects, including NovaSAR, our new Earth Observation satellite and our plans for future technologies, the return to the Moon, and on to Mars.
Robert Hollow is the Education Specialist with CSIRO Astronomy and Space Science. He heads the innovative
[email protected]
program and is a member of the IAU's Commission for Astronomy for Education and Development and the Breakthrough Listen project.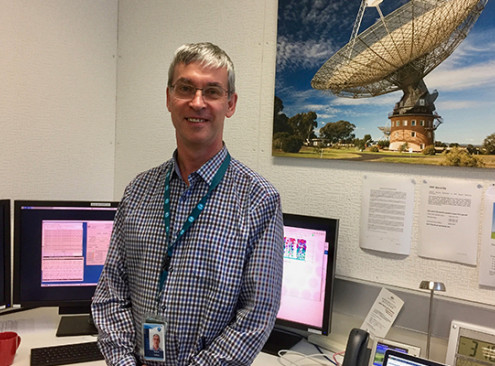 Southern-hemisphere asteroid monitoring
Australia will soon play a key role in monitoring potentially hazardous asteroids that can only be seen from the Southern hemisphere. We'll talk about the telescopes we have, and the methods we will use to work out which bits of rock might hit us.

Dr Stevens' job is to make telescopes work. He has done this for the early Murchison Widefield Array, the University of Tasmania, and now for CSIRO's Australia Telescope Compact Array and Long Baseline Array.