Robots are becoming more and more a part of our lives. Find out what innovative ways we're using robots to help our farmers and astronauts. Make sure you try the specially brewed Pint of Science festival beer by Newstead Brewing Co!
Robotics and the future of farming
Can technology such as robotics and AI help us develop novel ways of growing and harvesting crops? Discover what's going on in the wonderful world of robotics to address real world problems and challenges.

Dr Chris Lehnert is a Robotics Lecturer at the Queensland University of Technology. His current research interests are on developing novel robotic grasping systems for problems in the real world, such as autonomous harvesting in horticulture.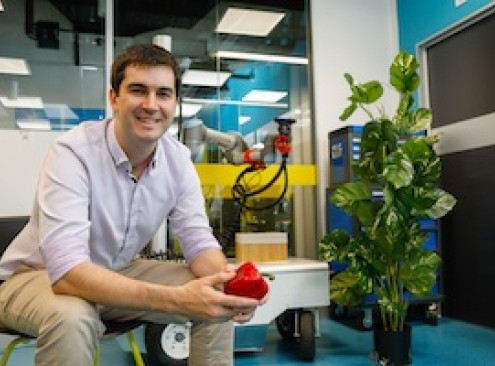 Ultralight legged robotics
Ultralight legged Robotics - a paradigm shift in the way we build robots. How do we build a lightweight robot that is able to effortlessly traverse unstructured terrain such as a swamp or rainforest? Come along and find out not only how but why!

Ryan Steindl is a Senior Mechatronics Engineer, working with CSIRO Robotics group. His research at CSIRO revolves around field robotics design with a focus on ultralight legged locomotion.