How big is a star? Come and discover just how big the diamonds in our sky really are and how we can utilise superfluids to potentially solve our growing energy needs. Make sure you try the specially brewed Pint of Science festival beer by Newstead Brewing Co!
Superfluids for low-energy computing
Computing technologies currently use 8% of the world's electricity, and the total usage is doubling every decade. However, current silicon-based technology is reaching its physical limit of efficiency. Can superfluids provide an alternative?

Dr Davis has been researching superfluids for more than 20 years. He received his PhD from the University of Oxford, and has been at the University of Queensland since 2002. He was elected as a Fellow of the American Physical Society in 2016.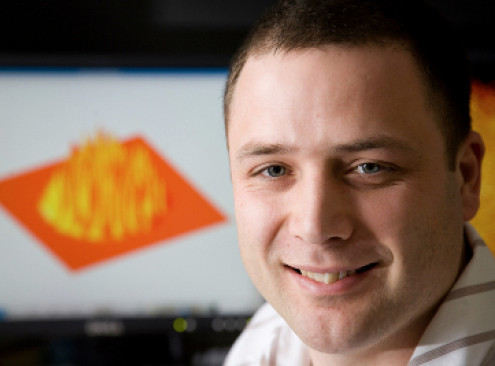 Light, stars, crystals and the nano-world
Light travels through space in the form of waves. This simple property has been used to determine the size of stars many light-years away down to the distance between atoms in matter. Come and ride with us on the crest of coherent light waves.

Dr Schulli is a Material and Nanotech scientist and a designer and builder of large scale experimental equipment at the European Synchrotron. Currently a visiting academic at the University of Queensland, he uses X-ray methods to understand the performance of nano-materials.