The brain is amazing. But how does it work and what is happening when things go wrong?
Eat a Snickers: how hunger drives behaviour
Hunger drives eating (duh!) but it also drives a range of other behaviours, some good and some bad. DIscover how your brains hunger circuits control mood, motivation, metabolism and more.

Dr Lockie is a National Health and Medical Research Council early career fellow, studying neural control of appetite. She holds two NHMRC project grants, and has recently received travel funding from the Harold Mitchell Foundation and the British Society for Neuroendocrinology.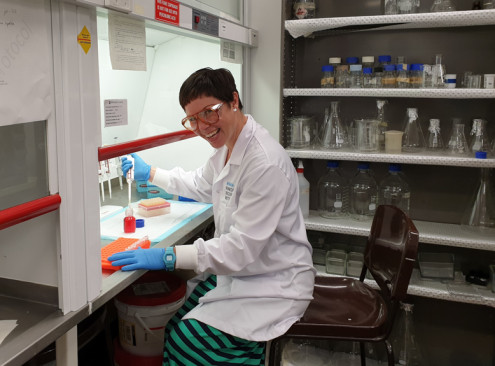 Plasticity of the ageing brain
Don't miss this opportunity to hear about emerging neuroscience techniques that directly alter brain activity and have the potential to create a neuro-protective buffer against diseases such as Alzheimer's. It's good news for neurons!

Dr Méadhbh Brosnan is an Irish neuroscientist at Monash Institute of Cognitive & Clinical Neurosciences. She is fascinated by brain plasticity has just been awarded a Marie Curie fellowship to pursue her research at the University of Oxford.