Love a good Marvel movie? Come along to find out about the real-life tiny super heroes healing and defending our bodies against disease.
Cage fighting with cancer
What's the latest in cancer research? Hear about a newly discovered class of biologically-derived nanoparticles (i.e. protein nanocages), and how they can be genetically-engineered to target and destroy tumours.

Dr Andrew Care is a Cancer Institute NSW Early Career Fellow, based at Macquarie University. His research group combines techniques from synthetic biology and nanomedicine to engineer protein nanocages for the targeted treatment of cancer.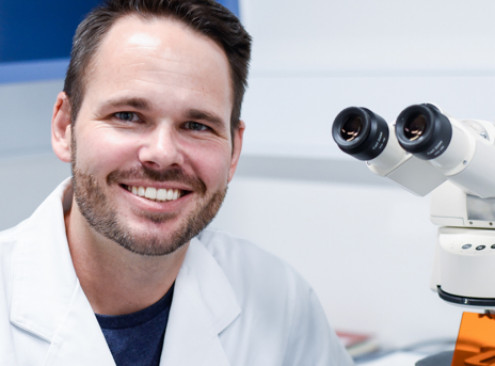 The sweet kiss of platelets
Platelets are crucial to stop bleeding. Find out why sugars are important for platelets' response and their removal from the circulation, and how life-style can affect this process.

Dr van der Wal, is a senior research fellow at Australian Red Cross Blood service. She studies platelets and has demonstrated new platelet death and liver-mediated removal pathways involving sugars. She has received ISTH, ANZSBT and THANZ fellowships/awards.