Who knew location could be so important? Come and find out just how much location can impact stem cells and cancer treatment
Cancer inequities: where and why
Did you know that where you live may influence your chance of surviving cancer? Join us as we examine how statistics help identify and understand inequities in cancer, including among Indigenous Australians, and in small or remote communities.

Dr Cramb is a Spatial Modeller at Cancer Council Queensland, a current Superstar of STEM and winner of multiple prizes for her talks and short videos. Her research has been cited over 2300 times and used to guide health policy.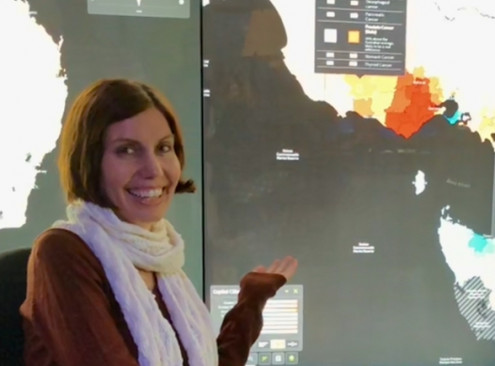 How can we use stem cells to fix brain damage
We'll be shining the spotlight on how human neural stem cells interact with their surrounding microenvironment. If we can exploit the interactions of stem cells within the neural "niche" we can likely promote these cells to repair local damage.

Dr Larisa Haupt is a cell and molecular biologist with expertise in human neural stem cells, the extracellular matrix and human molecular genetics. Following completion of her PhD in Australia, worked in the US and Singapore.