Get hook ... wormed. Discover how these blood-sucking parasites can help with autoimmune disease and how mitochondria are more than just the powerhouse of the cell.
Mitochondria: the powerhouses of inflammation
Inflammation is a protective response to pathogens, but also drives diseases like Alzheimer's and Parkinson's. The "powerhouses of the cell", mitochondria, regulate inflammation. So how important are they are for neurodegeneration?

Caroline is a PhD student at the Institute for Molecular Biosciences at the University of Queensland. She is a Global Change Scholar, recipient of the Yulgibar Alzheimer's Foundation top-up award, and budding microscopy enthusiast.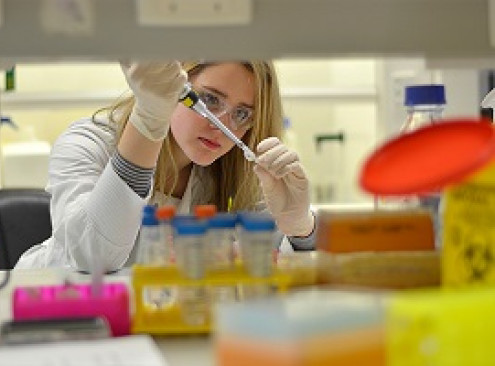 Learn to stop worrying and love the Hookworm
Dr Wayne Johnston
(Research Officer, Queensland University of Technology)
Parasites are bad, aren't they? Well, not necessarily. So should we jump into muddy African puddles and let them attack us through our feet? Advanced biotechnology is a wiser approach to harnessing their special abilities to help with autoimmune diseases.

Dr Johnston is a control engineer who has mysteriously ended up in the field of synthetic biology, primarily protein production. He also develops plane-like drones (not the noisy ones with all the propellers that crash in your backyard).