With our body using electricity to control our muscles and our brain, we find out how researchers are using this to their advantage to learn more about our body.
Of fish and lasers
What sort of tool is a transparent fish when it comes to looking at the brain in action? How do lasers allow us to see when neurons are active? Find out the answers to these fascinating questions, and more, as we shine a light on the brain.

Dr Vanwalleghem is originally from Belgium. His PhD research focused on an African parasite, but he moved to Australia to learn how to manipulate and understand the brain with light in a tiny fish.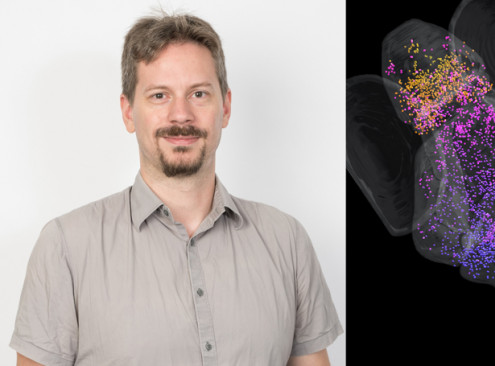 Listening to muscles... with needles & wires!
Many animals (yes, that includes you!) send signals from their brains to their muscles to generate movement. These signals deliver their orders in a particular way. Let's listen to what they say, shall we?

Dr Aeles received his PhD in Biomedical Sciences (Biomechanics) from Katholieke Universiteit Leuven, Belgium in 2017. He has since worked as a postdoctoral researcher at the University of Queensland where he is focusing on the neuromechanical aspects of muscle contraction.