How can we reveal the dark biodiversity on our planet? And when we find it, how can we take care of it? Food will be available for purchase from Samosa Hub.
The dark matter of biodiversity
Species are everywhere, but do we know them all? How many of the species we share this planet with are unknown to us - the dark matter of biodiversity? What would it take to reveal this 'dark biodiversity' completely, and where would we look?

Prof. Crayn's professional life is equal parts management, leadership and research. His research aims to find out how many plant species exist, where they occur, how they are related and how they have evolved. This involves having fun outdoors in interesting places.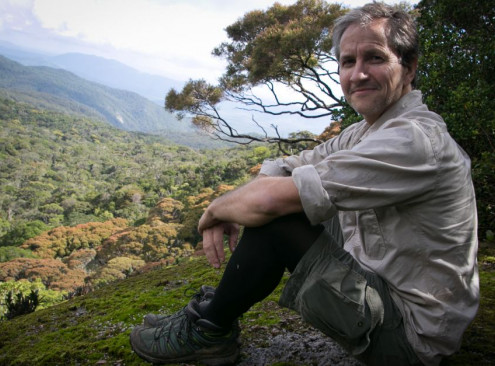 Securing Australia's tropical mountain flora
The unique mountain top flora of the Australian wet tropics is under threat from climate change. Researchers from across Australia are building an ex-situ conservation reserve to 'backup' wild populations and support research, display and education.

Dr Cheesman is a Senior Research Fellow at the University of Exeter (UK) and James Cook University. He is a plant eco-physiologist and soil scientist interested in the dynamic interaction of tropical systems in a changing world.