Can you really be the judge, jury and executioner or are we in a real life version of Sims? Can a jury judge fairly when presented with all the facts, even when the science is uncertain? Your Honor, the members of this Jury find the defendant... Come and find out!
Evidence-based evidence in the courtroom
Forensic testimony is beginning to reflect the uncertain nature of forensic decision making. But how should experts testify about their decisions to ensure that factfinders, such as the jury, can accurately evaluate the evidence?

Gianni Ribeiro is a PhD Candidate in the School of Psychology at The University of Queensland. Her research focuses on how jurors evaluate and understand forensic testimony. In 2018, Gianni undertook an Endeavour Research Fellowship at the University of California, Irvine.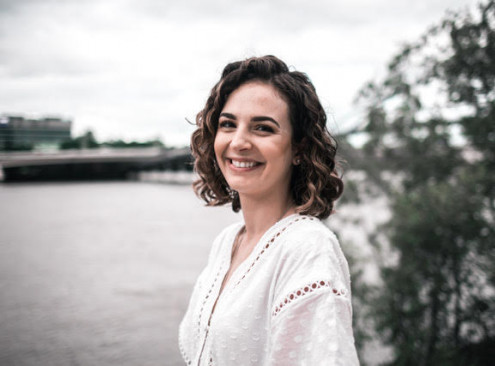 Let's talk about sex...ual dimorphism.
More than 38,000 people going missing in Australia each year. Unfortunately, some are never found. Find out how research in Forensic Anthropology is developing equations to assist with identifying missing persons from skeletal remains.

Kristy Winter is a researcher with the Skeletal Biology and Forensic Anthropology Research Laboratory (QUT) working towards developing equations to assist with the identification of Australian missing persons from their skeletons.