Explore how scientists are taking to the skies and taking a birds-eye approach to spotting our Aussie icons, both the fuzzy and stormy.
When you can see the koalas despite the trees
Koalas are hard to see from the ground, and this makes them hard to manage. Hear about the exciting development of a method that uses drones and artificial intelligence to count koalas, and how this can be translated to work with other species.

Dr Hamilton is an ecological detection and surveillance specialist with expertise in quantitative methods. He is a Senior Lecturer at QUT, works with drones and other tech, and thinks beer and science go well together.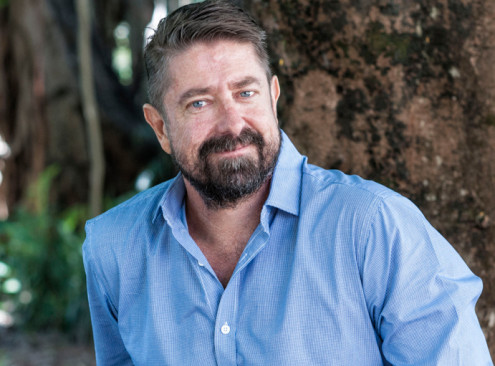 Using weather radars to forecast hailstorms
Mr Jordan Brook
(Research Scientist, University of Queensland)
Severe hailstorms are one of nature's most captivating phenomena. In this presentation we discuss how hail forms, where it occurs most and the cutting-edge research being done to better forecast hail impacts with weather radars.

Jordan Brook is a research scientist at the University of Queensland. His research is focused on developing software products to improve our understanding of severe storms and mitigate the associated risks from hail, flooding and damaging winds.