Alona Charuvi
City Coordinator
I am a conservation ecologist and science communicator. My passion is in ecology and human-wildlife interactions. When I'm not in the field chasing penguins, I'm in a classroom teaching biology. I love making science accessible and look forward to this wonderful festival of all things science!
Elodie Camprasse
City Coordinator
I'm a casual academic at Deakin University. I'm passionate about ecology, nature connection, science communication & sustainable living. I've done research on seabirds. I look forward to doing research on human-wildlife conflicts next. I'm excited about helping Pint of Science grow in Melbourne!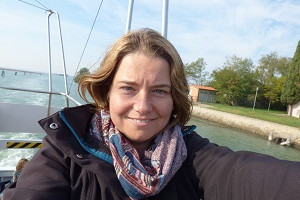 Kathryn Williams
City Coordinator
I'm very happy and proud to be involved in bringing Pint of Science to Melbourne's western suburbs; I am an environmental scientist who is involved in my spare time as a volunteer with the Werribee River Association.
Ebony Monson
Venue Manager
Hi, I'm Ebony! I'm a final year PhD candidate at La Trobe University, where I study the immune system during a viral infection. I'm passionate about communicating research and making science more, inclusive, accessible and of course fun! Excited to be a part of Pint of Science again this year!
Iolanda Di Bernardo
Venue Manager
I am a postdoctoral researcher in Condensed matter Physics currently working at Monash University. I am intrigued by phenomena happening at the very surface of materials.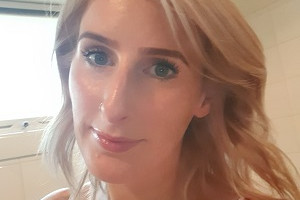 Bec Anderson-Peters
Volunteer
I'm an undergraduate student, who has jumped from environmental science, to aviation.
Find me in a bar, whiskey sour in hand, and talk my ear off about anything: from quarks and quasars, to neuroplasticity.
Holly Voges
Volunteer
I completed a Bachelor of Biomedical Sciences (Hons) degree at the University of Queensland in 2014. I then undertook a PhD in the Faculty of Medicine at UQ, which focused on developing human cardiac organoid models. In 2019, I relocated to MCRI to work as a postdoctoral researcher.
Kiri Beilby
Volunteer
I'm an education-focused reproductive biologist. My past professional lives have spanned sales & marketing positions in women's health, to freelance science writing for kids magazines. I'm passionate about scientific theory and look forward to lending any of my randomly accumulated skills to PoS!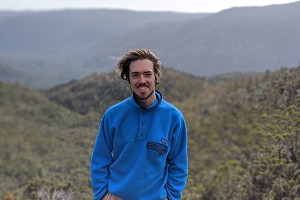 Laurence Williams
Volunteer
I am a keen student of Environmental Science at Deakin Uni. I've also just started a new job at Manningham City Council as an Environmental Project Officer, through this role I will be teaching primary school kids about sustainability and the environment.
Reefe Brighton
Volunteer
I'm an IT guy and a science groupie. Two years ago I went along to a Pint of Science event and loved it. It's a TED talk down your local. It's a drinking club with a science problem. I had to get involved. This will be my 2nd year helping with organisation. let's make it bigger and better.