Amy Kirke
City Coordinator
I am a marine biologist currently working on my PhD in Darwin. My topic is the biology of sharks in commercial fisheries. I am passionate about sharks, my favorite is the Tiger Shark. I love working with industry as part of my PhD as I am working towards a more collaborative and sustainable future!
Brittany Hayward-Brown
Volunteer
I'm Brittany, an honours student, environmental scientist and student-group leader at Charles Darwin University. I'm passionate about science i.e. I love to ask questions! Pint of Science is an important event in the science communication space and I'm looking forward to being a part of it!
David Loewensteiner
Volunteer
Dave has a keen interest in evaluating, developing and using technology to monitor and evaluate ecosystems and ecological processes.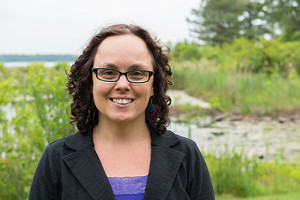 Jane Thomas
Volunteer
I'm a science communicator for an environmental research program based in Darwin. I love making science accessible to a wide audience and really enjoy the amazing landscapes and people we have in our amazing north.
Mary Arevalo
Volunteer
i am a student studying to enrol and complete the Bachelor of Medical and Labratory Science. I do graphic design as a hobby, creating merchandise and advertisements for local communities I am passionate about as volunteer work.