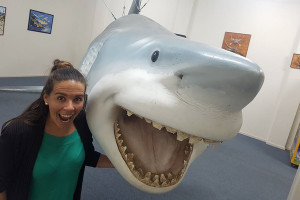 Jillian Browning
City Coordinator
I am a science communicator with a passion for all things marine, Disney and Harry Potter. I love sharing exciting new science innovations with the next generation and learning about great new research that is happening.
Kevin Davies
Event Organiser
I am the Events Coordinator for Canberra Skeptics, and a former President. I have competed a Bachelor of Arts/Science from the ANU and a Master of Defence Studies from the University of New South Wales. I occasionally do guest interviews for 'The Skeptic Zone' podcast.
Natalie Clark
Volunteer
Hola! When not working with the Innovation Catalyst Global team (powered by CSIRO) - a team that drives collaboration across industry, universities, research & government; I am either: A. planning my next bought of travels; B. reorganising my vinyl collection; C. writing my next zine or D. all of ab...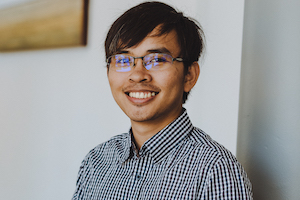 Eliezer Estrecho
Volunteer
I am an experimental physicist who studies quantum fluids of light and matter, but I also like astronomy. Volunteering for Pint of Science is my way of learning how to effectively communicate the exciting science that I and the rest of my team are doing.
Philip D'Rozario
Volunteer
Hi, I'm Philip and I'm passionate about science and the wonder of exploring new frontiers of our world :)
Imaina Widagdo
Volunteer
I am a full time data analyst, a casual community pharmacist, and an aspiring researcher. I'm excited to be a part of Pint of Science! It's the best science communication platform!
Bec Szabadai
Volunteer
Hi, I'm Bec - chemist turned outreach science communicator. For work, I travel around Australia and deliver hands on design and technology workshops to primary and secondary school students. Now, I want to volunteer with Pint of Science and work more closely with the biggest kids of all - adults!
Sarah-Jayne Robinson
Volunteer
I have undergraduate degrees in Chemical Engineering and Communication studies from UWA and am currently part of the Shell Questacon Science Circus, studying a Masters in Science Communication (Outreach) at ANU.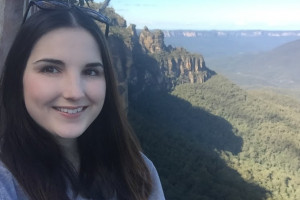 Leisha Duncan
Volunteer
Hey there!
My name is Leisha and I am a passionate science communicator with a background in sustainability and the environment. I am constantly amazed by the incredible world around us and that's something I love to share with others!
Rhiannon Toohey
MC
I study secondary education, arts, and science. I'm also working with Vinnies on a new program to assist ESL students in learning English and making new friends. It's very rewarding and fun! My job at CSIRO is to get kids and students interested in science and to have fun while learning about it.
Ben Ridley
Volunteer
A computer science and beer enthusiast who loves any event that somehow manages to bring them together.