Katharina Richter
City Coordinator
I am a medical researcher developing novel treatments to fight antibiotic-resistant superbugs at The University of Adelaide. Being the region coordinator in South Australia is an exciting task and I am thrilled to engage with peers and the public, demystifying science at a pub near you.
Bastien Llamas
Venue Manager
I use DNA extracted from long-dead people and animals as a time machine to reconstruct the past genetic history of humans and other large mammals. I have an accent in all languages I speak, I significantly increase the average age of my soccer team, and I feel better on the road than on the couch
Morgan Newman
Venue Manager
I am a researcher from the Alzheimer's Disease Genetics Laboratory in Adelaide. This is my third year volunteering and I thoroughly enjoy being involved in Pint of Science as talking science over beer is one of my favourite things to do.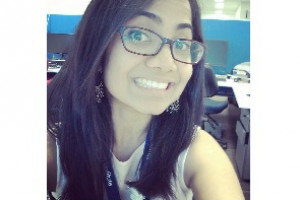 Jemisha Apajee
Volunteer
Statistician/Data Scientist. This is my second year as a Pint of Science volunteer. TV, gym and bollywood dancing in my spare time.
Erin Brazel
Volunteer
I'm a PhD student in the Research Centre for Infectious Diseases at the University of Adelaide. My research investigates new treatments against antibiotic-resistant bacteria. I'm excited to be a part of PoS this year to help share the awesome science that is happening right here in Adelaide!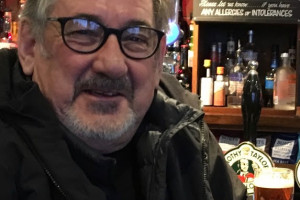 Craig Hill
Volunteer
Retired, but not from life. Strongly believe that knowledge and understanding are advanced as much in the front bar of a pub as in the laboratory, but I'm happy to be convinced otherwise...over a pint of beer.
Julie-Ann Hulin
Volunteer
I am a postdoctoral researcher at Flinders University working in the areas of drug metabolism, gene regulation and signalling pathways in breast and prostate cancer. I enjoy the four Cs: coffee, cake, craft and career. This is my first year as a PoS volunteer and I am excited to be part of the team.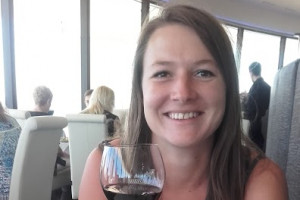 Laurine Kaul
Volunteer
I am a PhD Student, developing novel treatments against antibiotic-resistant bacteria at the University of Adelaide. This is my first year as a volunteer of PoS and I look forward to enjoying a glass of beer/wine and talk about all the interesting research that is happening in the area.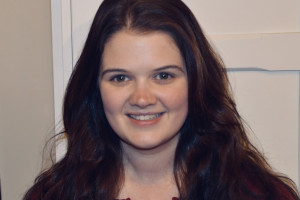 Bec Lehmann
Volunteer
I'm a PhD student, investigating the causes a neurodegenerative childhood disorder. I'm so excited about PoS, and the chance to tell Adelaide about the exciting research we do here. To procrastinate from writing my thesis, I enjoy baking, ballet and fostering my unhealthy addiction to reality TV.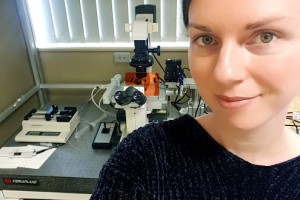 Danielle Mazurkiewicz
Volunteer
Ion channel enthusiast and cell electrophysiologist with a background in plant molecular physiology and novel therapeutic drug discovery for neurological disorders.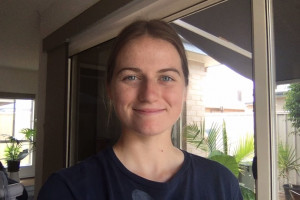 Millie Russell
Volunteer
I'm a 2nd year undergrad student in Mechanical and Aerospace engineering at Adelaide Uni. I love gardening, cooking, flying planes and finding out interesting things about STEM. I also like pubs! This is my first time volunteering with Pint of Science and I'm really looking forward to it.
Madelé Van Dyk
Volunteer
I am a motivated research academic working within the Precision Medicines Group at Flinders University and conduct clinical studies in healthy individuals to evaluate clinical biomarkers to be further assessed in cancer patients with the aim to optimise dosing with anti-cancer drugs.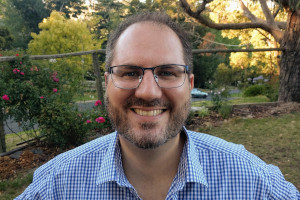 Milton Yates
Volunteer
I think science is great – which is probably unsurprising for a volunteer in this venture! – and my job is enabling great science to happen. I spend slightly too much time with computers, but more than make up for it with laughter, beer, music, friends, and much more.