How much do you know about lasers, and what it is that makes up our universe? Join us south side for some serious laser talk, and to find out where all our antimatter is going.
Big problems need big lasers
How do we ensure autonomous cars find their way safely. How do we prevent space junk destroying our weather and communications satellites? How do we get spacecraft to another star system? Answer: with lots of very carefully controlled lasers!

Dr David Gozzard used lasers to synchronize the world's biggest telescope, the SKA, and was awarded WA Student Scientist of the Year. He currently works at the ANU where he is developing super-precise laser systems for sensing and communications.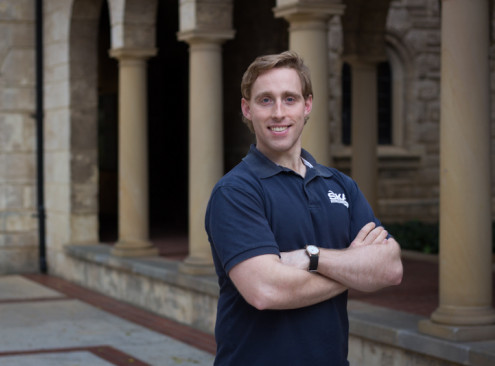 Where has all the antimatter gone?
Five percent of our universe is made up of ordinary matter. The laws of physics suggest it should be half antimatter (matter's evil twin). Meanwhile, more and more antimatter is being produced. But where does it come from, and where does it go?

Fiona Panther is an associate lecturer at UNSW Canberra. When she's not teaching physics to officer cadets she studies how we can understand the formation of the elements and the physics of cosmic rays using space-based gamma-ray telecopes.