Could creating a solar system really be a piece of cake? Can you not get enough of that darn quantum hype? Join us for some engaging and interactive talks that will have you creating your own solar system and quantum memories in no time.
Recipe for a solar system
All you need to make a cake is a good recipe and the right ingredients. Same goes for a solar system. If you want the recipe for how to make a solar system, come along tonight and discover what's involved in star and planet formation.

Eloise Birchall is a PhD candidate at the Research School of Astronomy and Astrophysics at the Australian National University, studying star and planet formation.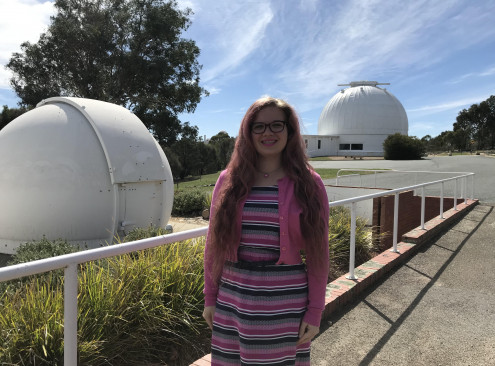 Putting quantum information on ice
The great challenge of quantum computing is that quantum information is fantastically fragile, degrading in a fraction of a second. But at super-cold temperatures, we can turn crystals into quantum memories that can store information for many hours.

Dr Rose Ahlefeldt received her PhD in Physics from ANU in 2013. After working in France and the US, she returned to ANU in 2016 to work on building high storage density quantum memories. For this work she was selected as the 2018 ACT Scientist of the Year.