An iron-free household? "What's that?" you might ask. Come along to hear about the future of no-crease cotton while you sip-back and learn about the development of zero-proof alcohol.
Engineering plant fibres for a no-iron future
Hate ironing? You'll love this! Imagine genetically engineering plant-based fibres to enhance their properties and create biodegradable, renewable alternatives to plastic-based artificial fibres. How about a new form of flexible, no-crease cotton?

Dr Mitchel is a Superstar of STEM and last year travelled to Antarctica as part of Homeward Bound, a global leadership initiative for women in science. She completed her PhD in plant sciences at the University of Cambridge and is currently a postdoctoral fellow at CSIRO.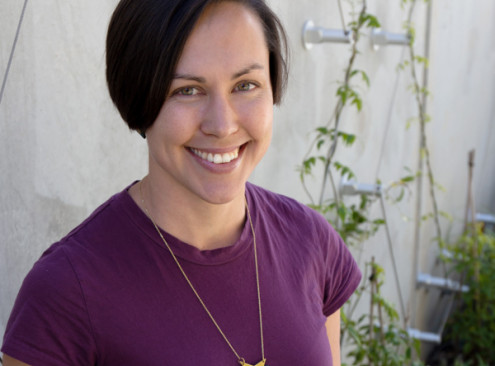 Changing the Aussie drinking culture
How can we use science to tackle the Aussie drinking culture? Come along to find out how reinventing the methods used by the alcohol industry, using behavioural science insights and innovating as a social enterprise can better the Australian population.

Dr Christina Delay is a passionate social entrepreneur, with a B.Biotech and Ph.D. in Plant Biology. She worked as a Technology Consultant before co-founding Altina Drinks, a social enterprise where she is CEO. She was awarded the 2018 CWB Innovation award.