Let's drink beer and get lost in space.
Where do galaxies live?
Dr Jennifer Piscionere
(Data Scientist, Murdoch Children's Research Institute)
@JPiscionere
A physicist walks into a bar and says, "The relationship between a galaxy and its dark matter determines most of what we can see in the universe". The barman keeps pouring while everyone waits for the punchline.

Dr Piscionere obtained her PhD in Physics from Vanderbilt University in 2015. She has worked at Swinburne University as a postdoctoral fellow, and at the University of Edinburgh as an NSF fellow. Currently, she is a data scientist at the MCRI working on Generation Victoria.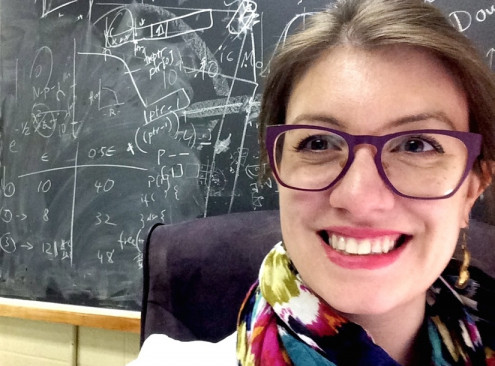 The black hole always chirps twice
At the surface of a black hole, known as event horizon, gravity reaches its strongest regime. Find out how the shape of a black hole horizon can be "heard" via its gravitational-wave emission, granting us access to study extreme gravity.

Dr Juan Calderon Bustillo completed his PhD in Physics in Spain in 2015 and undertook a postdoc at the Georgia Institute of Technology before joining Monash University in 2018. He participated in the historic discovery of gravitational waves by the LIGO and Virgo Collaborations.
Other events in The Exchange