Can galaxies influence their neighbours? How can research on honey bees help us learn about Mars? All the answers can be found at the Republic Bar and Café on the first night of Pint of Science in Hobart. Come on down, grab a pint, and learn about astronomy and microsensors from a CSIRO expert and a local University of Tasmania researcher.

There will be trivia, there will be games! 

Accessibility: The event will be upstairs at the Republic Bar and Cafe, with attendees needing to climb one flight of stairs. 
To Mars and beyond
Our Planet and Mars have a common past. Eventually, they will share the same future. We will travel across time, getting an overview on how our knowledge on Mars was built and what to expect of the future exploration of the Red Planet.

Image: Courtesy NASA/JPL-Caltech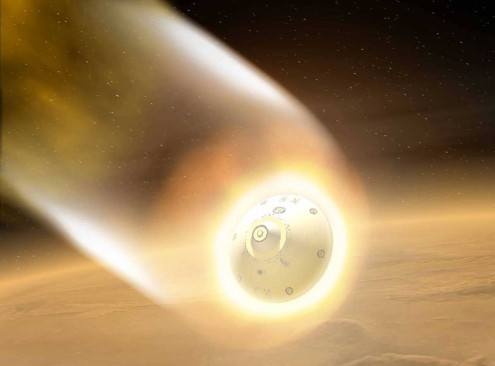 The search for exoplanets: Cold worlds
I will discuss the search for planets far enough away from their suns that liquid or frozen water can condense on their surface, and discoveries including free-floating planets and the first moons discovered in other solar systems.