Innovative solutions to help the Great Barrier Reef, hear from scientists and local organisations about reef rescue in Cairns.
GBR Legacy: Science for solutions
The Great Barrier Reef Legacy is a not-for-profit, social enterprise to protect the Great Barrier Reef and coral reefs worldwide. Find out about collaborative research expeditions and discover innovative ways to engage and get involved.

Sven Hagen is a dive instructor with a background in business studies, economic history and research experience in the field of ecological economics. He has citizen science training and experience in coral reef restoration.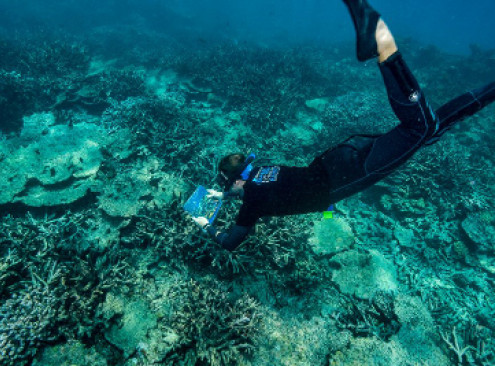 Coral larval rearing to boost reef recovery
In a world first, millions of coral spawn were harnessed off Cairns late last year to regenerate coral on degraded reefs. Hear all about this amazing work and about future plans for spawn capturing, larval rearing and resettlement on the Great Barrier Reef.

Katie Chartrand has worked in tropical marine research for almost 13 years, integrating scientific discovery into better management of habitats at risk. She currently co-leads a project to boost coral abundance using millions of coral larvae to restore degraded reefs.