Using new technology to answer very old questions about dinosaurs and the formation of earth.
Mapping the Earth under our feet
Ever wondered how we use geophysics to understand what's underground? Come along to see how old complex datasets like seismic, magnetic and gravity data can be used to create 3D models and make new discoveries.

Christopher Yule completed a Bachelor of Advanced Science degree at JCU, majoring in Geology with first class honours. He continued his career in research with a PhD under the RTP scholarship. He also worked in lead-zinc and coal mines for Glencore as a mine geologist.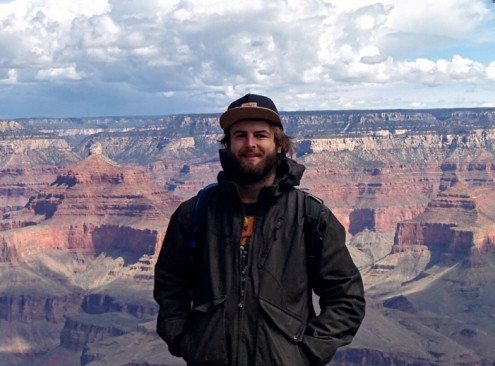 Deep time and dating dinos
Geological timescale is a tricky concept to wrap our human minds around. How can we know how old things like dinosaurs are anyway? We'll talk through the basics of deep time and show how we can date dinosaurs to within 0.02% precision.

Tegan Beveridge is currently a PhD candidate at James Cook University. Her research takes her to North America each year for field and lab work, including research exchange at the prestigious Massachusetts Institute of Technology in 2017 and 2018.