Oceans in Canberra? That's crazy. Get wet with marine science and discover what our Canberra researchers are learning about our ocean floor and life as a scientist on a boat. Come and learn what's really happening in the deep blue, stay for the Tuesday specials.
Mapping and characterising Australia's seafloor
We have detailed maps for less than 25% of Australia's seafloor and even less information about habitats and life there. Hear about the technologies, challenges, and discoveries made while mapping and sampling Australia's vast seafloor.

Dr Rachel Przeslawski is the senior marine ecologist and executive officer to the Chief Scientist at Geoscience Australia. She has published over 50 peer-reviewed articles on marine science and has a strong interest in science communication.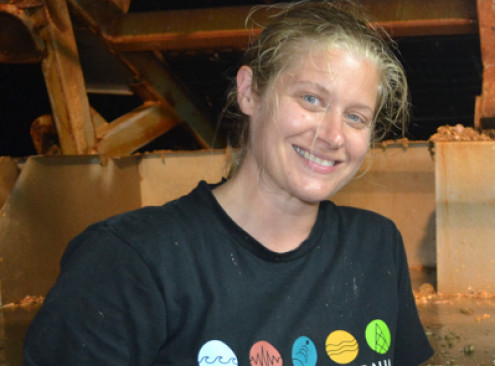 Furious 50s and shrieking 60s: marine science
Ever wondered what life would be like as an Antarctic marine scientist, plumbing the ocean's depths in search of anything from plankton to sediments? Join us on a southward bound sea science voyage that is sure to rock your boat!

Associate Professor Armand is the Aust. & N.Z International Ocean Discovery Program Consortium's Program Scientist. She is an expert in Antarctic diatoms, and the recipient of the AAS Dorothy Hill award 2007, for her excellence in palaeoceanographic research.