Ants – they're everywhere but they're so different. We take a look at how evolution has taken different paths for different ants. Bees – essential to life; how can we protect this most essential insect and what impact does the bee have on local horticulture? Drugs and Wastewater – we get a rundown on the National Wastewater Drug Monitoring Program and the findings from Darwin.
Intercontinental contrasts in ant communities
Professor Alan Andersen
(Professorial Fellow, Charles Darwin University)
Did you know that biological communities can be very different even if they occur in similar environments? This fANTastic presentation reveals how different evolutionary histories drive intercontinental differences in savanna ant communities.

Prof Alan Andersen is a University Professorial Fellow with Charles Darwin University, and has particular research interests in the global ecology of ant communities and in tropical savannas. He is a Fellow of the Australian Academy of Science.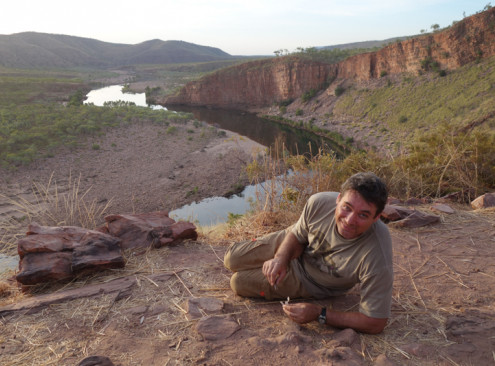 Biosecurity and bees
Vicki Simlesa
(Technical Officer – Apiary and Crocodiles, NT Gov)
Know much about biosecuriy risks and honey bees and the effect on the Australian horticultural industry? Want to know more? The room is bound to be abuzz with excitement for this fascinating and important topic.

Vicki Simlesa has a Bachelor of Science from CDU where she specialised in environmental sciences. She recently won the Australian Biosecurity Award and works as a Technical Officer – Apiary and Crocodiles, with the NT Government.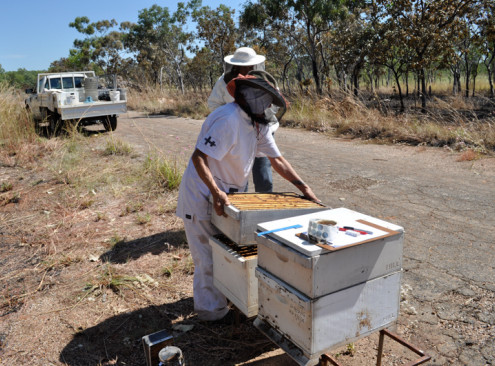 Sniffing out drugs in sewage.
Ms Dianne Rose
(Water Quality Officer, Power and Water Corporation)
Since 2015, Power and Water has been collaborating with researchers from the University of Queensland in a national study of drugs in sewage. Want to hear the results? Find out how the Northern Territory compares to the rest of the nation.

Dianne Rose has a M App Science in Applied Toxicology (RMIT 1992) and over 30 years work experience in environmental chemistry working with Marine Chemistry and EPA Victoria. More recently she has worked with NRETAS and Power and Water in the NT.